Trane Dealer in Red Oak, IA
At Jones Mechanical, Inc, we want to offer our customers the very best in heating and cooling. That is why we are a proud dealer of Trane HVAC products. We can install everything from Trane air conditioners and furnaces to Trane heat pumps. Trane is a reliable option for homes in Red Oak, IA, and we look forward to discussing the options that you have.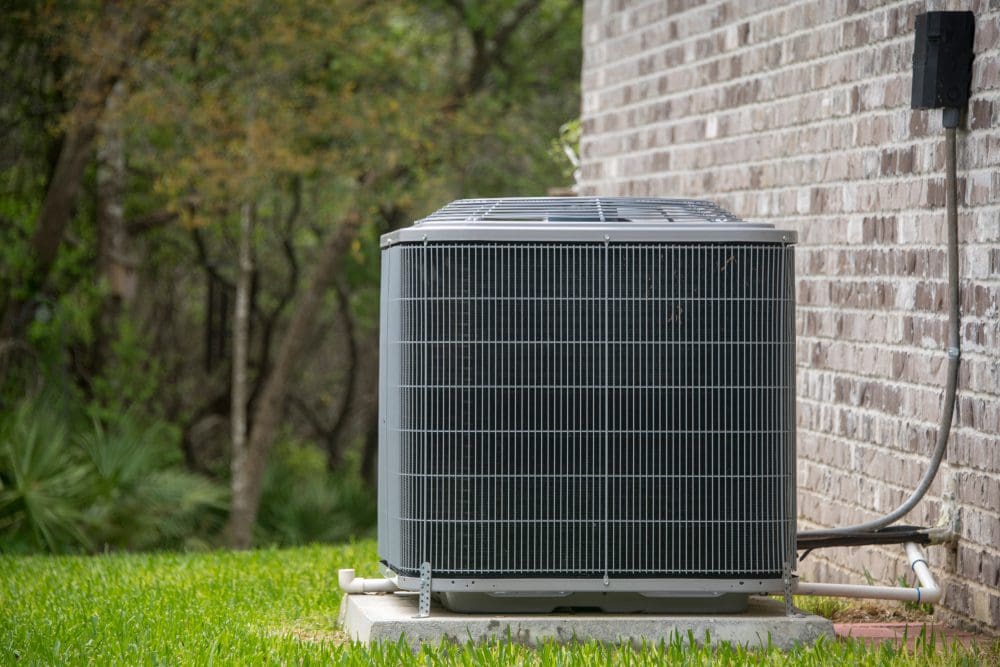 Are you looking for a Trane dealer in Red Oak? Call Jones Mechanical, Inc at (712) 623-5558 today for more information about these systems, or reach out to us online to request a service. 
Why Trane? 
Trane is a leader in reliable and efficient HVAC solutions, always at the cusp of new technology and always looking for ways to make heating and cooling more affordable, more accessible, and higher quality. Trane units go through hours of testing before making it onto the market. They are tested for efficiency, how they handle wear and tear, and much more. Today, over 10 million homes use Trane systems and benefit from their efficient and long-lasting heating and cooling power. 
Trane has developed technology that is unique to its systems. This technology includes their rust-free Spine Fin™ coil, Comfort-R™ technology for better humidity control, Climatuff™ compressor technology for quieter systems, and much more. Trane was a leader in phasing out R-22 from their systems, and they are continually finding ways to make their products safer for the environment.
What Does It Mean to Be a Trane Dealer?  
Being a Trane dealer means having technicians who are experts in the Trane products that we install, service, and maintain. We continually stay up to date on Trane's newest product as well as installation and safety guidelines. It also means that we commit to offering the highest quality services and performing even the smallest installations with care and attention. 
At Jones Mechanical, Inc, we would love to help you find the right HVAC system for your home. Fill out an online form or call (712) 623-5558 today for more information. 
What Trane HVAC Products Do We Install? 
As a Trane dealer, we seek to provide all the services and products that you may need for your home. Whether you need a brand-new HVAC system or just a new thermostat, we will hold ourselves to the highest standards to ensure that you are happy with your installation. 
Trane Air Conditioners
Trane air conditioners can offer you efficient cooling for every room of your home. There are different options to choose from depending on what you need from your AC system. Whether you are looking to save space, have a whisper-quiet system, or save on your energy bills, there is a product that will meet your needs.
Trane Furnaces
Trane furnaces offer the same versatility as their air conditioning systems. These furnace systems range from gas to propane and can deliver 92.1% or more of their heat straight to your home. These systems keep both affordability and efficiency in mind, and many of them are ENERGY STAR® qualified. 
Trane Heat Pumps
If you want a system that can provide both heating and cooling while also being highly efficient, we are a Trane dealer for their heat pump systems. Trane heat pumps can be perfect for our climate in Red Oak, keeping your home comfortable regardless of the temperature outside. Heat pumps can work well by themselves or they can be paired with a furnace so that you can always use the most efficient option. 
Trane Thermostats
We can install both traditional and smart Trane thermostats. These thermostats can give you many different options for keeping your home comfortable. Smart thermostats from Trane can allow you to control the temperature of your home even when you are away from your property.
Energy-Efficient HVAC Systems
Heating and cooling your home isn't always cheap. That's why we love to install one of Trane's wide selection of energy-efficient HVAC systems. If you are looking for ENERGY STAR® systems that will give your home the smallest footprint and lower your energy bills, you will have many different options to choose from with Trane's energy-efficient heating and cooling systems. 
At Jones Mechanical, Inc, We Are Your Trane Dealer in Red Oak
We are proud to be your local Trane dealer. At Jones Mechanical, Inc, we have over 20 years of experience in serving our neighbors in Red Oak, IA. We are always searching for ways to make your home more efficient and comfortable. When you call us for installations, we can come to your home, look at your old system, and let you know what size of system you need to effectively cool and heat your home. Then we can recommend the perfect product to suit your needs. We look forward to working with you!
For more information about Trane products or to schedule an appointment with us, call Jones Mechanical, Inc at (712) 623-5558 or contact us online.