HVAC Contractor in Shenandoah, Iowa
Today, people live busier lives than ever before. While they may move a few things around on their to-do list, HVAC system repairs can be forgotten or pushed off the list in some situations. Also, if the temperature outside is mild in Shenandoah, Iowa, there may be no need to run the HVAC system. Or, if the unit seems to be struggling but still doing the job, it is easy to ignore it – at least for now.
However, most experts agree this is not the best decision. The more professional service is put off, the more damage and issues that may arise. Some of the top reasons a homeowner should not put off calling the professionals for HVAC Services can be found here.
It Is Going to Cost More in the Long Run
An HVAC system will last longer if it receives the attention, maintenance, and repairs necessary. The longer a homeowner puts off these needed repairs, the more the elements inside the unit will wear and suffer damage.
Over time, the damaged parts will cost the homeowner money and impact the Indoor Air Quality for the home in a negative manner. If repairs are put off, the homeowner will likely have to deal with even more issues and the need for expensive repairs a few months later. It never pays to wait too long before calling for help.
The Impact of an Uncomfortable Temperature in the House
If the HVAC system does not function properly or efficiently, and the home is not reaching the desired temperature, it may result in everyone in the home being uncomfortable. If this is an ongoing problem, it can begin to affect a person's quality of life.
The temperatures inside of a home can impact how well a person works, relaxes, and sleeps. It may also cause distractions and a lack of focus. If the home is a person's sanctuary, it is essential to invest in regular AC repair to make sure it remains a happy and healthy location to stay in.
Professional HVAC Technicians Work Quickly
A top reason that some people put off calling the professionals for HVAC service is that they are worried the team will be at their house for days – or longer – making repairs. Or they could be worried that the technician will not arrive on time, leaving them hanging around and wasting time.
The best way to avoid this situation is by hiring a reputable company in the local area. Regardless of if a homeowner wants just an annual service or needs extensive repairs, or if a new unit is needed, it is important to hire a reputable company that will work quickly. This is going to prevent the issues mentioned above.
The Problem Is Not Disappearing
Many homeowners hope that their HVAC system issues will magically "fix" on their own, and they will not have to deal with the problem or repairs if they wait it out. However, if repairs are truly needed with a homeowner's AC unit, they will not just disappear.
Using the "wait it out" approach will also lead to more issues in many cases. More problems mean a higher repair bill, along with other problems. It is necessary to keep this in mind to help ensure the desired results are achieved and that no further issues will develop.
Professional Service Provider Benefits
When someone hires a professional HVAC system technician, they can fully understand how their system operates. They can also know when to call for service and maintenance and when to call for repairs. Putting off repairs will lead to serious issues in the short and long term, leading to the need for more expensive repairs in most cases.
When it is time for HVAC system repair, calling the right service providers is a must. Take some time to get to know the local area's options and then choose the one that can provide the service as soon as possible. After all, the longer a problem persists, the more issues that may arise.
Finding a professional HVAC service for repairs is not something that should be taken lightly. Instead, put time and effort into ensuring that the right repairs are made and that the company will not charge too much for the repairs needed. Knowing what to expect from the professionals will also help ensure the necessary repairs are made and that more serious problems do not occur. The right professionals will also help a homeowner detect future issues that may arise and make the repairs needed to minimize future problems and costs.
Live in Shenandoah? We're just a short drive away for guaranteed HVAC service.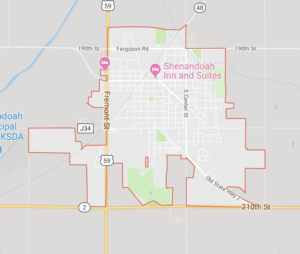 Jones Mechanical, Inc. has been serving Shenandoah for more than a decade. Our experienced HVAC technicians can install and maintain air conditioners and furnaces from all manufacturers. If you are in the market for a new heating or cooling system, we'll work with you to find the perfect option for your family or business needs. And, we guarantee that we won't keep you waiting for your service appointment.
"We're close to Shenandoah – so if you need air conditioning or furnace repairs in a hurry, give us a call."
Jones Mechanical, Inc. serves Shenandoah, IA with the following HVAC services:
Give us a call to schedule service –  (712) 623-5558