HVAC Contractor in Glenwood, Iowa
Dealing with heating and cooling issues can lead to a lot of stress for homeowners. When problems arise with a system, prompt repairs are necessary. Unfortunately, some homeowners find themselves deep in a DIY approach to heating and cooling repairs and quickly regret their decision. Relying on the professionals will help to ensure your HVAC system is operating appropriately for your home. With our HVAC Services, homeowners can feel comfortable all year long, no matter the outdoor temperatures. Homeowners in Glenwood should give us a call today. 
How Is Your HVAC System Working?
Have you noticed your heating and cooling systems simply are not offering the right level of performance? As a system grows older, it begins to lose its level of performance and this can show up in various ways. If you notice any of the following signs, seeking an appointment for diagnostics and repair is crucial. 
Uneven heating and cooling
Our Heating Repairs Keep Your System Operating Smoothly
In Glenwood, Iowa, winter temperatures can sometimes drop pretty low, leading to great discomfort without a working heating system. If your home is staying cooler than normal or your heating costs are going up exponentially, we want to help. Our certified technicians are highly trained and ready to repair your HVAC system right away. We will not rest until your home is warm and cozy again. 
Call On Us When Cooling System Issues Arise
Although Iowa summers can be milder some years, we often get ninety plus degree days. Most residents of Glenwood consider an air conditioner to be crucial during the summer months. If your AC is down more than it works, now is the time to find the problem. Our technicians are prepared to come out and diagnose your system so proper repairs can be carried out right away. We refuse to let our customers swelter in the heat. 
What Should You Know About Your Air Quality?
If you live in a home built after 1970, chances are you have an Indoor Air Quality problem. Modern homes are built tightly sealed to help with their energy efficiency. Unfortunately, while good for the environment and heating and cooling costs, this can mean problems with indoor air pollution. From cooking odors to cleaning products, your home could be full of pollutants. Allow us to help you find the right solution for better breathability in your home. 
System Maintenance
Taking care of your HVAC system is critical for its performance. A properly maintained system is going to perform at a higher level and is less likely to break down. A maintained system will also last much longer. We offer tune-up packages that help to increase the energy efficiency of your HVAC system. We recommend homeowners have these services carried out at least once a year, to ensure their system is operating safely. 
New Installations and Replacements
Are you building a new home? A new home is a wonderful opportunity to start fresh. If you are building a new home, why not rely on our services to ensure your HVAC system is properly installed? We will help you choose the appropriate system to ensure your home remains comfortable for you and your family throughout the year. 
Is your old system on its last leg? We want to help you choose a new system and we will install it expertly. Our focus remains on our customers that we have proudly served since opening day. With twenty years of experience, homeowners in Glenwood should never rely on any other HVAC expert. 
Home and Business Owners Rely on Our Services
Yes, you have plenty of choices when it comes to HVAC repair companies in the area. Unfortunately, not all of these companies offer the integral services we provide. If you are dealing with repair issues, need maintenance, or require a new system install, we are the professionals to call. We consider no job too big or too small, and we stand behind our work. 
Schedule an Appointment Right Away
We believe your home should be a welcoming oasis of comfort. If your HVAC system is working properly, the home will always be comfortable. When HVAC issues arise, we are here for you. Contact us right away if you would like to schedule an appointment. Our certified technician will come out and diagnose your system and perform the necessary repairs to get it up and running efficiently again. Do not rely on anyone else for all your HVAC service needs. 
Live in Glenwood? We're just a short drive away for guaranteed HVAC service.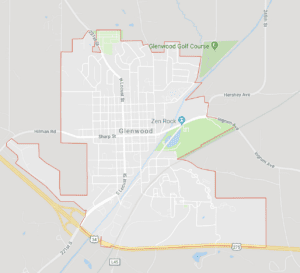 Jones Mechanical, Inc. has been serving Glenwood for more than a decade. Our experienced HVAC technicians can install and maintain air conditioners and furnaces from all manufacturers. If you are in the market for a new heating or cooling system, we'll work with you to find the perfect option for your family or business needs. And, we guarantee that we won't keep you waiting for your service appointment.
"We're close to Glenwood – so if you need air conditioning or furnace repairs in a hurry, give us a call."
Jones Mechanical, Inc. serves Glenwood, IA with the following HVAC services:
Give us a call to schedule service –  (712) 623-5558